Filed under: General Health, Nutrition
My Day In The Life posts are some of my most popular, and I get requested regularly to put up more of them.
I will again emphasize that I don't count calories or grams of anything. My intake tends to follow the PN hand-size portion guidelines, as you will see below.
Wake @ 5:30 am
Breakfast @ 6:00 am
5 whole eggs (salted)

at least 1/2 of a bell pepper (varied colors) and a bunch of scallions

1 handful of roasted potato mixture from previous night's dinner (see Dinner below)

1 banana

~1/2 tbsp Kerrygold butter for eggs

1 glass water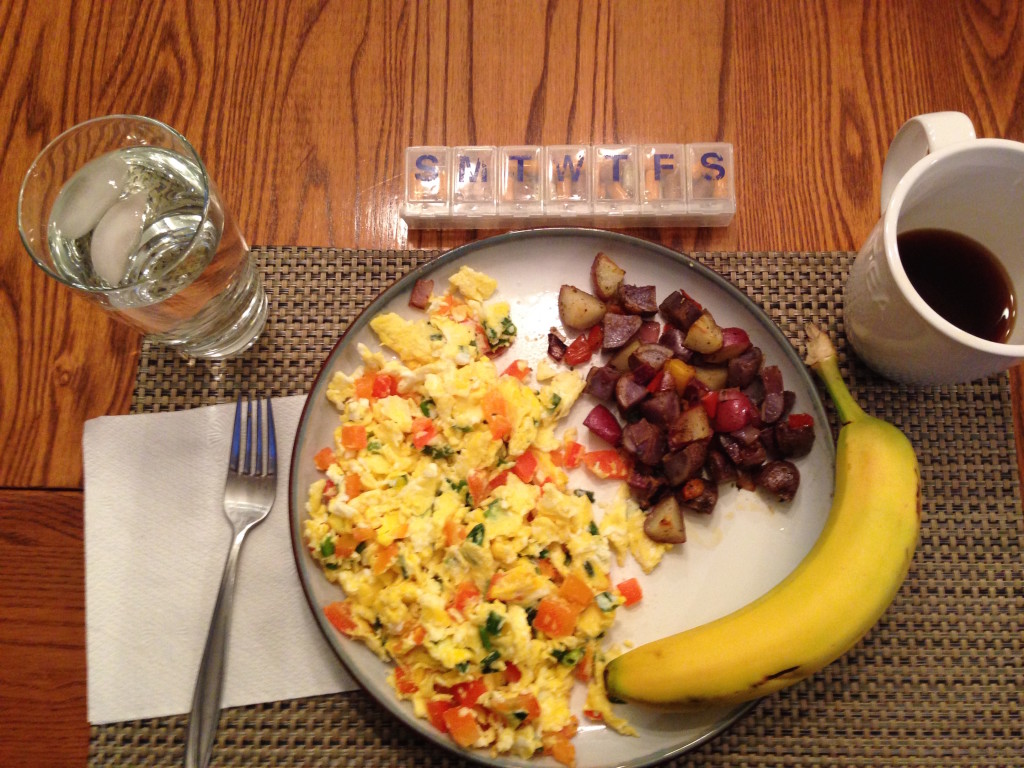 Super Smoothie @ 10:00 am
12-16 oz water
2 scoops vanilla protein powder
2 handfuls of baby spinach (or lately, a baby kale, baby spinach and swiss chard mix)
1 handful frozen blueberries
1 handful frozen strawberries
~1 tbsp chia seeds
~2 cups Stonyfield whole fat plain yogurt (1/2 container)
I also usually have a cup of green tea between here and Lunch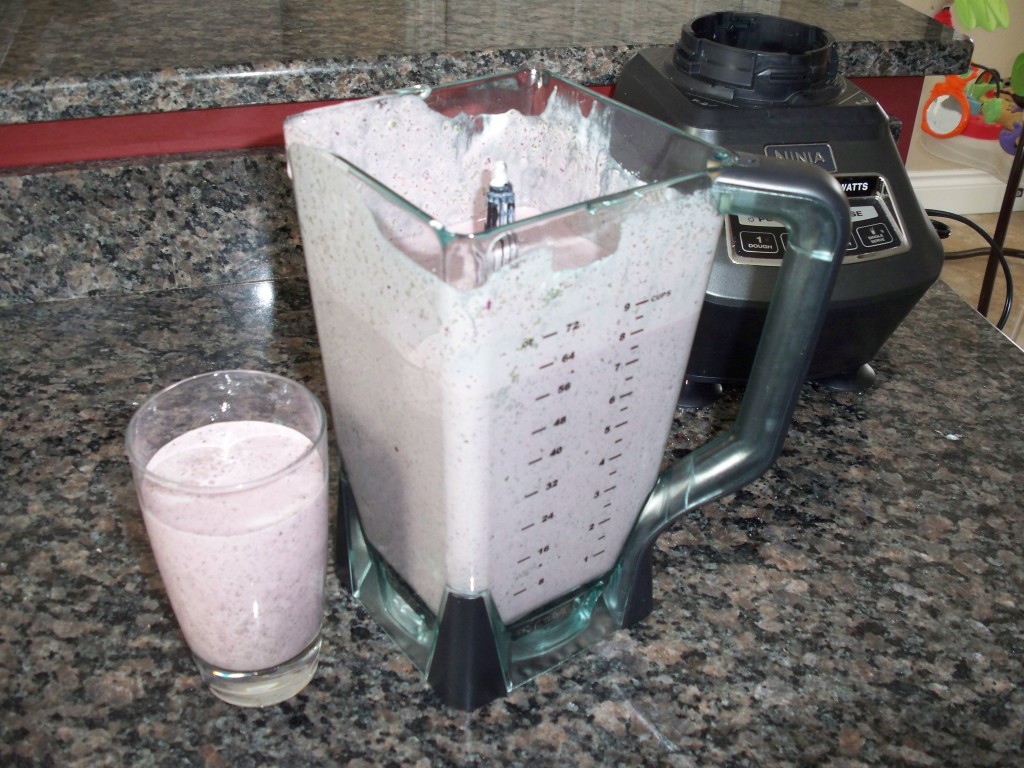 Lunch @ 2:00 pm
1 Ezekiel English muffin
1/4 of an avocado
some dijon mustard
1 chicken breast
1 gourmet cucumber, sliced and salted
10 baby carrots with a little hummus
1/2 oz mixed nuts or almonds
1 apple
2 glasses of water
I also usually have a cup of green tea between here and Dinner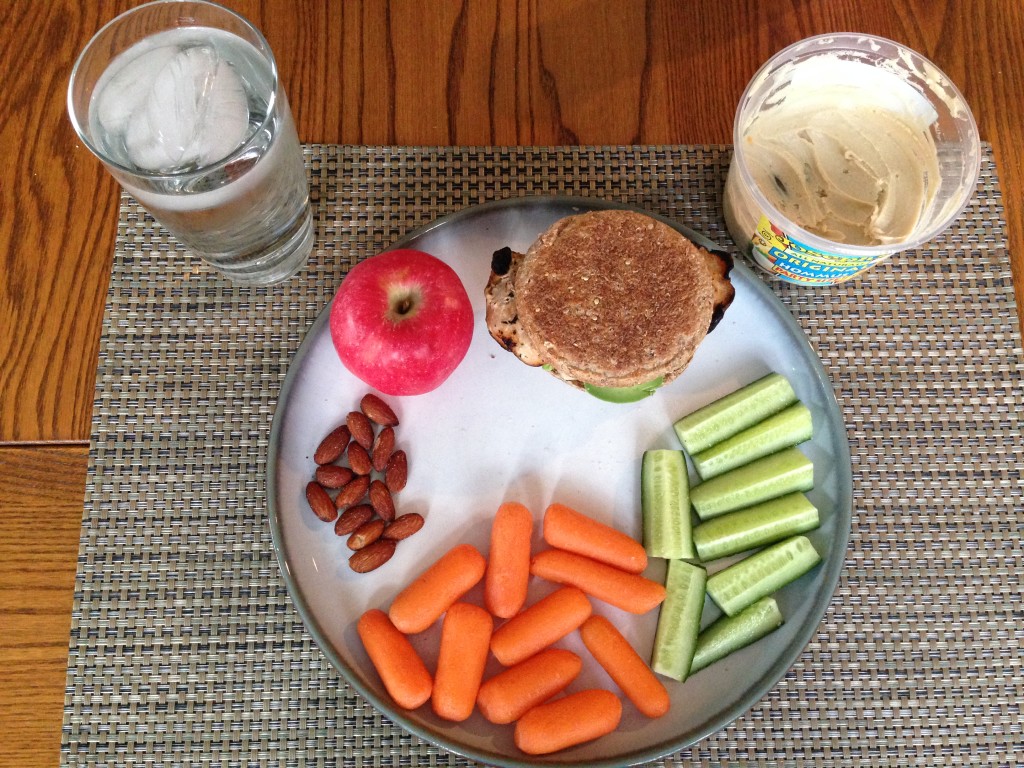 Dinner @ 6:00 pm
~8-10 oz wild salmon
~1/2 tbsp each honey, brown sugar, and dijon mustard (I use 1 tbsp of each to make the full mixture, and spread over 1 lb of salmon)
1-2 fists of roasted butternut squash, with extra virgin olive oil and a little salt and pepper
2 handfuls of roasted potato mixture: red potatoes, purple potatoes, sweet potatoes, mixed peppers, onions, with a little extra virgin olive oil and Montreal chicken seasoning
1 glass red wine (yes, this time it is in a juice glass, as that can go in the dishwasher)
2 glasses of water

1 serving dried fruit and 3 squares of 88% cacao Endangered Species dark chocolate for dessert (which ConsumerLab just found to have the highest levels of flavanols of any dark chocolate tested)
I hope you get something out of seeing a snapshot of my intake. And as usual, would love to hear your thoughts, questions, and comments!