Filed under: General Health, Nutrition, Training
I'm honored to be presenting at the 2017 IDEA Personal Trainer Institute in Bethesda, MD, and I want to share my exclusive presenter discount with all of you.
Get $30 OFF your full or 1-day registration by using coupon code TRAINER17+StPierre.
Go to www.ideafit.com/ptrainer to learn more.

I hope to see you there!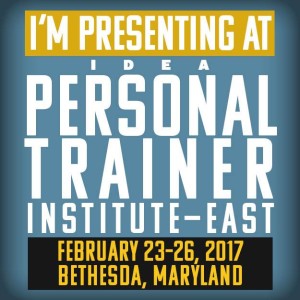 Check out the BSP Training & Nutrition Newsletter!
You will get immediate access to:
Weekly updates and exclusive content.
The 20-page report "The Truth About Saturated Fat & Cholesterol."
Become more awesome!
Leave a Reply