Filed under: General Health, Nutrition, Training
Lots of posts about my presenting, but I seem to be doing lots of presenting this year :).
I am honored to be presenting at the largest and longest-running fitness event in the world, the 2017 IDEA® World Convention, this July in Las Vegas.
I want to share my exclusive presenter discount with you. Save up to $100 on your registration by using code WORLD17+StPierre.
Go to www.ideafit.com/world to learn more about the two presentations I am giving:
Pre-Conference full-day workshop: Precision Nutrition Coaching Revealed
The Cost of Getting Lean: Is it worth the tradeoff?
I hope to see you there!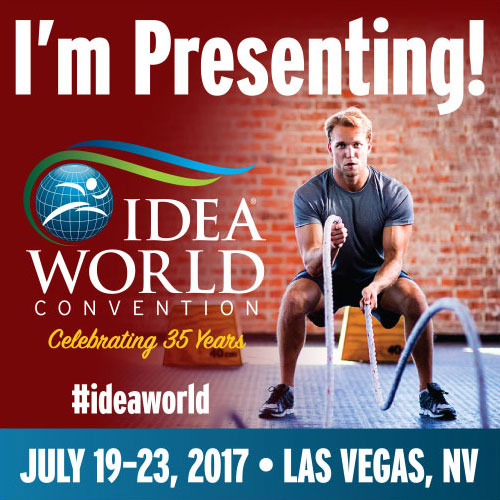 Check out the BSP Training & Nutrition Newsletter!
You will get immediate access to:
Weekly updates and exclusive content.
The 20-page report "The Truth About Saturated Fat & Cholesterol."
Become more awesome!
John Fooley Says:
June 22nd, 2017 at 8:23 am

Great post. Enjoyed reading it. Check out http://www.ironmaster.com for more related topics and available gym equipments that you might be interested into.

Tina DAvis Says:
May 18th, 2018 at 2:09 pm

The idea world discount code didn't work.

film izle Says:
January 16th, 2021 at 6:44 pm

Online game saves allow you to Tekken, Mortal Kombat, MMA. Tallulah Waylen Brittaney
Leave a Reply