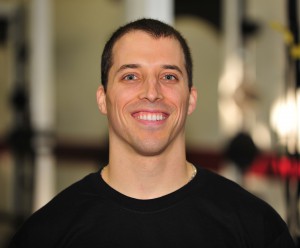 Brian is a Certified Sports Nutritionist (CISSN) through the International Society of Sports Nutritionists (ISSN) as well as a Certified Strength and  Conditioning Specialist (CSCS) through the National Strength and Conditioning Association (NSCA). Brian received his degree in Human Nutrition and Dietetics  from the University of Maine, where he is now pursuing his Master's degree in  Human Nutrition and Dietetics, as well as completing a Dietetic Internship to become a Registered Dietitian.
Brian worked for three years with Eric Cressey and Tony Gentilcore at Cressey Performance as the Nutritionist and a Strength and Conditioning Coach. At Cressey Performance, he had the privilege and experience of working with dozens of professional and Olympic athletes, hundreds of college and high school athletes as well as weekend warriors, 9-5ers and the general population. From that experience, he has developed a tested and proven nutritional system that will produce dramatic improvements in body composition, athletic performance and overall health and vitality.
At UMaine Brian was an assistant captain of his Junior B hockey team, helping to lead them to a berth in Junior Nationals.  In his junior year, Brian joined the UMaine Rugby Team, soon becoming the strength and conditioning coach and team nutritionist, and eventually the President and Captain of the Div II national powerhouse. In his rugby career Brian was a 2 time All-State selection, and in his final season was chosen for the All-New England Side.
Brian is a regular contributor to Testosterone Magazine, as well as several other fitness oriented sites. He is also an occasional guest host of The FitCast, a top-rated fitness and nutrition podcast. Check out his published articles.
With his contagious passion and enthusiasm Brian is able to communicate with people of all ages, from a multitude of backgrounds, which has allowed him to work with young student athletes, professional athletes, and working professionals alike.  With his obvious passion for seeing his clients succeed, Brian is able to use his knowledge, experience, and energy to create highly effective training and nutrition programs for clients of any age and background. Feel free to contact Brian at brian@brianstpierretraining.com.
Brian lives with his beautiful wife Anna and their two pets: lovable cat Splanchnic and crazy but sweet dog Lucy in Augusta, Maine.