Filed under: General Health
To continue in the same vein as my previous post, I want to discuss another piece I learned about during my rotation at the Cancer Center. My preceptor had a paper tacked up on her wall about the 2010 President's Cancer Panel report that I thought was very interesting.
The President's Cancer Panel was created by Congress in 1971 and it's purpose is to monitor the National Cancer Progam and report directly to the President every year. This panel is made up of two members - Dr. LaSalle D. Lefall, Jr., a professor of surgery at Howard University and Margaret Kripke, a professor at University of Texas' M.D. Anderson Cancer Center – they were appointed by President Bush to three-year terms.
The two members of the panel met with nearly 50 medical experts in late 2008 and early 2009 before writing their report to the president.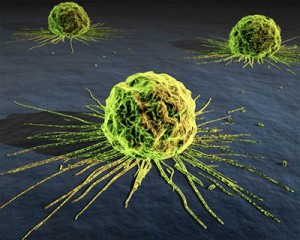 This 240 page report declared that "The true burden of environmentally induced cancers has been grossly underestimated." The report urged President Obama "to use the power of your office to remove the carcinogens and other toxins from our food, water, and air that needlessly increase health care costs, cripple our nation's productivity, and devastate American lives." That is some pretty strong language right there, and I like it!
While the report acknowledges that  environmental causes of cancer are nothing new, "this group of carcinogens has not been addressed adequately by the National Cancer Program. The American people – even before they are born – are bombarded continually with myriad combinations of these dangerous exposures."
Most cancer epidemiologists have long maintained that tobacco use, diet and other factors are responsible for most cancers, and that chemicals and pollutants cause only a small portion — perhaps 5 percent. This reports begs to differ. The panel called those estimates "woefully out of date." The panel criticized regulators for using those low estimates to set environmental regulations and blasted the chemical industry for using them "to justify its claims that specific products pose little or no cancer risk." 
"It is not known exactly what percentage of all cancers either are initiated or promoted by an environmental trigger," the panel said in its report. "Some exposures to an environmental hazard occur as a single acute episode, but most often, individual or multiple harmful exposures take place over a period of weeks, months, years, or a lifetime."
According to the report federal chemical laws are weak, funding for research and enforcement is inadequate, and regulatory responsibilities are split among too many agencies.  There are about 80,000 chemicals in commercial use in the United States, but federal regulators have assessed only about 2% of those for carcinogenicity.