Filed under: Nutrition
I have gotten requests from several readers for me to do a new Day in the Life segment, as people love to see what I am eating on a daily basis. Below is a snapshot of what a normal day looks like for me. Feel free to ask any questions or make any comments.
Wake at 5:00
Breakfast at 5:15
5 whole pastured eggs, scrambled
1.5 tsp pastured butter
1 slice Ezekiel toast
~1-2 tsp organic raspberry preserves
1 banana
12oz water
2-3oz

POM Wonderful

10oz coffee (sometimes organic, sometimes not)
1 multivitamin
1 tsp Carlson's Finest Fish Oil
5,000 IU vitamin D
1 probiotic
Snack at 9:00
1 apple (sometimes organic, sometimes not – depends on what's available)
water as desired
Lunch at 12:00
1 Ezekiel tortilla wrap
2 tbsp olive oil basil pesto
2 tbsp guacamole
2 handfuls organic baby spinach
1 chicken breast
10 baby carrots
2 tbsp hummus
water as desired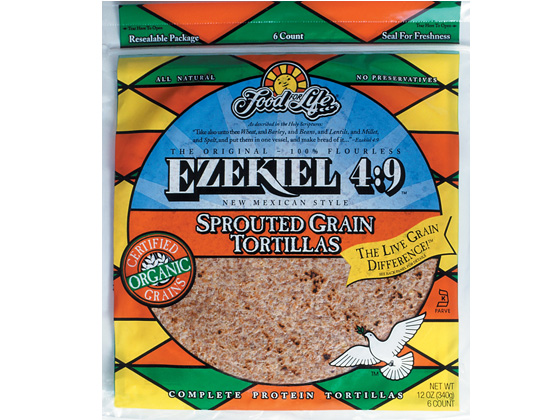 Pre-Training Smoothie at 3:00
4oz unsweetened vanilla almond milk
4oz unsweetened chocolate almond milk
1 scoop chocolate whey protein
5 grams creatine
1 tbsp organic cacao nibs
1 tbsp organic milled flax seeds
2 tbsp chopped walnuts
1/2 cup old-fashioned oats
1 cup organic frozen cherries
water as desired, sometimes 10oz more coffee
Gym 4:30-5:30
Walk Dog 5:30-6:00
Post-Training Dinner at 6:30
1 chicken breast, chopped
1 whole pastured egg
~2 tbsp organic quinoa flakes
~2 tbsp organic shredded coconut
2 cups green beans & carrots
1 tbsp extra virgin olive oil
seasoned to taste
4 dried figs
Bed at 9:00 or 10:00ish, usually 10:00.
Misc
I will often have a few cups of green tea mixed in there as well.
On an non-training day here is what I would do differently: the Pre-Training Smoothie just wouldn't have the oats, and post-training I probably wouldn't have the figs. Other than that, it would be a very similar day, though definitely no 3:00pm coffee.
Check out the BSP Training & Nutrition Newsletter!
You will get immediate access to:
Weekly updates and exclusive content.
The 20-page report "The Truth About Saturated Fat & Cholesterol."
Become more awesome!
Leave a Reply