Filed under: General Health
Sometimes in this profession you get used to being surrounded by people who have a pretty good grasp on training and nutrition, and you sometimes forget how things that seem so easy and obvious to you, aren't always so to everyone else. I am often reminded of this Curse of Knowledge when I deal with new clients. Things that I think everyone knows and are common knowledge, are completely new and foreign to them. Some examples are what I want to share today.
1. Nutrition Facts do not tell you everything about a food. Prime example – a high qaulity extra virgin olive oil compared to a highly refined canola oil will look similar nutritionally based on their nutrition facts, but are an entirely different animal. One has been gently processed and contains not only undamaged healthy fats, but also a significant amount of antioxidants, including chlorophyll, carotenoids and polyphenols, the other has been refined, damaged and altered until it no longer resembles a food, if it once contained beneficial compounds, they have been processed out. This canola oil is just a transport for calories, and nothing more. The Nutrition Facts do not reflect the differences, but they are there and imperative for optimal health.
2. As some of you may know, I am a huge fan of tea, but not all tea is created equal. A lot of people think green tea tastes terrible, so I make some new suggestions. Tazo Zen Green Tea is quickly becoming one of my favorites. It is absolutely amazing, with a delicate lemon-mint flavor. I am totally dominating a cup as I write this.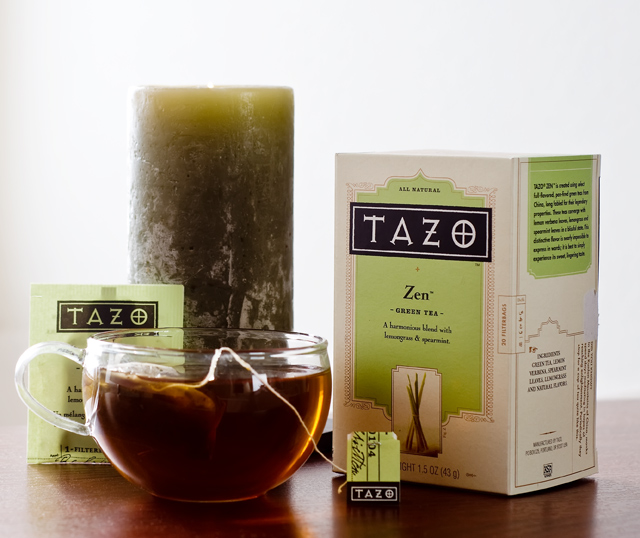 3. Fat-free hot dogs are not food. I can't imagine anything more processed or further from it's original source(s), whatever that may be. It does not belong in anyone's diet, nor should it even exist. If you are eating this "food", we have some work to do. You know who you are.
4. Find small ways to increase your energy output. A client at CP who works a stressful desk job in finance has found a clever way to get in more exercise. Every time he gets up to go to the bathroom, or grab a snack, anytime at all really, he tries to crank out something. He might do some pushups, or some bodyweight squats or lunge variations. He also might do some stretching or mobility work. Not enough to work up a sweat, but enough to burn a few extra calories and keep his energy levels up. It all adds up. Excuse me while I bust out some squat thrusts, no big deal.
5. I am all for people reading and educating themselves, but always have a filter. Keep an open mind, but do realize that many people and sites have agendas and are often manipulating info to push a certain product. A healthy dose of skepticism is probably not a bad idea when reading information that may challenge everything you think you know about fitness, unless I wrote it, because then it is always right!
That's all I got for this week, enjoy your weekends!
Check out the BSP Training & Nutrition Newsletter!
You will get immediate access to:
Weekly updates and exclusive content.
The 20-page report "The Truth About Saturated Fat & Cholesterol."
Become more awesome!
Leave a Reply