Filed under: General Health, Nutrition, Training
Eric Cressey just announced his World Series sale on his most popular Training System, Show & Go: High Performance Training to Look, Feel, and Move Better.
He's offering a full 50% off on the system and is  giving away some really cool bonuses to boot, including a free LIVE Question and Answer Session for anyone who purchases by Tuesday at midnight and can have their questions answered on the spot!
I've known Eric for several years, and worked for him for 3 of them, and I can personally tell you that he is one of the best performance enhancement coaches in the world, working with over 70 professional athletes, as well as hundreds of college and high school athletes, in addition to the everyday gym goer. He has worked with them all and has combined that knowledge into one amazing training system.
Now you can save 50% off his most popular program here:
—> Show & Go: High Performance Training to Look, Feel, and Move Better <—
In addition, for those of you who don't see the picture on the right side of your screen (your right), I wrote the tag along Nutrition Guide for Show & Go, which is also available in this sale, so check it out!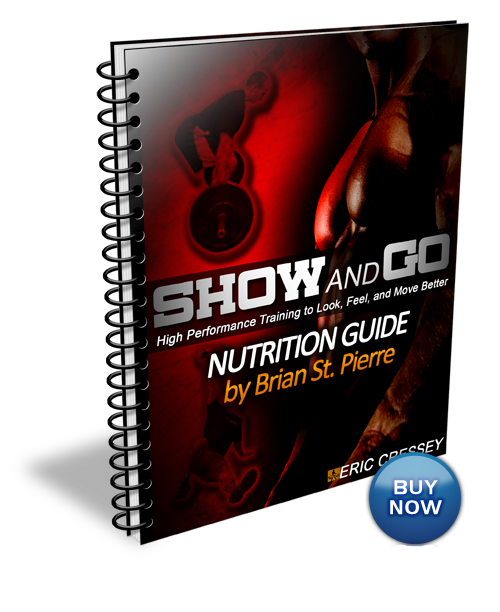 Check out the BSP Training & Nutrition Newsletter!
You will get immediate access to:
Weekly updates and exclusive content.
The 20-page report "The Truth About Saturated Fat & Cholesterol."
Become more awesome!
Leave a Reply