Filed under: General Health, Nutrition, Recipes
Recently a few CP clients have been experimenting with the new Warp Speed Fat Loss protocol. I of course have been helping them with the dietary portion, and with one client in particular completely creating my own version of the diet for her, to better suit her needs.
Looking over the new protocol is always fun because Mike Roussell always comes up with some simple, convenient and tasty recipes that nicely fit a lower-carb diet. Mike did not disappoint (he was also the inspiration for my pumpkin pie smoothie). Here is a new, smooth and incredibly easy recipe Mike put together, lightly modified by me (I can't help myself, I put my modifications and optional add-ons in the gray font, depending on needs/desires/calories).
Smooth Strawberry Dream
1 cup plain 2% Greek yogurt (he wanted non-fat, but I prefer the 2%)
1 cup fresh or frozen strawberries
3 tbsp organic coconut milk
1-2 tbsp chia seeds (works better than flax here, more neutral taste)


1 scoop vanilla or strawberry protein powder

1 packet Truvia if desired

ice cubes
Here are the Nutrition Facts for the Smoothie in its original form: Calories 335  Fat 16.5 grams  Carbs 22.5 grams  Fiber 4 grams  Protein 24 grams.
For my modified version with the protein and chia seeds: Calories 524  Fat 22 grams  Carbs 34.5 grams  Fiber 10 grams  Protein 47 grams.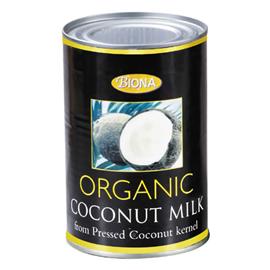 You can modify the original as needed or desired. Maybe you just want to bump protein up, so you just add in 1/2 scoop of protein, which also provides a nice flavor boost. Maybe you just want to add a packet of Truvia to the original to sweeten it up a little. Whatever the case may be, this smoothie gives you a delicious and nutritious starting point, that can be taken in a number of directions to meet your goals and desires. Enjoy!
Check out the BSP Training & Nutrition Newsletter!
You will get immediate access to:
Weekly updates and exclusive content.
The 20-page report "The Truth About Saturated Fat & Cholesterol."
Become more awesome!
"One client in particular" Says:
January 8th, 2010 at 4:28 pm

Does this mean I can drink something like this in week 2? (she asks with way too much excitement.)

Wilfred Says:
November 8th, 2013 at 11:17 pm

Whats up very nice website!! Man .. Excellent ..
Wonderful .. I'll bookmark your web site and take the feeds additionally?

I am satisfied to search out numerous useful information here in
the publish, we want develop extra strategies in this regard, thank you for sharing.

. . . . .
Leave a Reply