Filed under: General Health, Nutrition
I have written rather extensively about sprouted grains and why they are significantly better than traditional whole grain bread. I have generally pointed people in the direction of Ezekiel products. While these products are fantastic, they are not the only sprouted grain products available. In fact there are two other sprouted grain lines made by Food for Life, the company that makes the Ezekiel products.
The first line is the 7 Sprouted Grains line. It contains sprouted wheat, rye, barley, oats, millet, corn, and brown rice. Since it does not contain any legumes or lentils like the Ezekiel line does, it is much more similar to "regular" whole wheat bread in terms of taste and consistency and will probably be an easier transition to sprouted grains than the Ezekiel line. The only downside is the line is smaller. It contains bread and english muffins.
A second line is the Genesis line of sprouted grains and seeds. This products contains 19 grains and seeds, including sprouted wheat, spelt, corn, barley, quinoa and more as well as organic pumpkin, sesame, sunflower, sprouted chia and sprouted flax seeds. While I have never personally tried this line, I generally like breads with seeds and bits of grain in them. I like the nutty taste and texture. This also contains only bread and english muffins.
There are other companies besides food for life. Alvarado St. Bakery also makes a lot of sprouted grain products. They make a lot of different breads, wraps, hamburger and hot dog buns and more.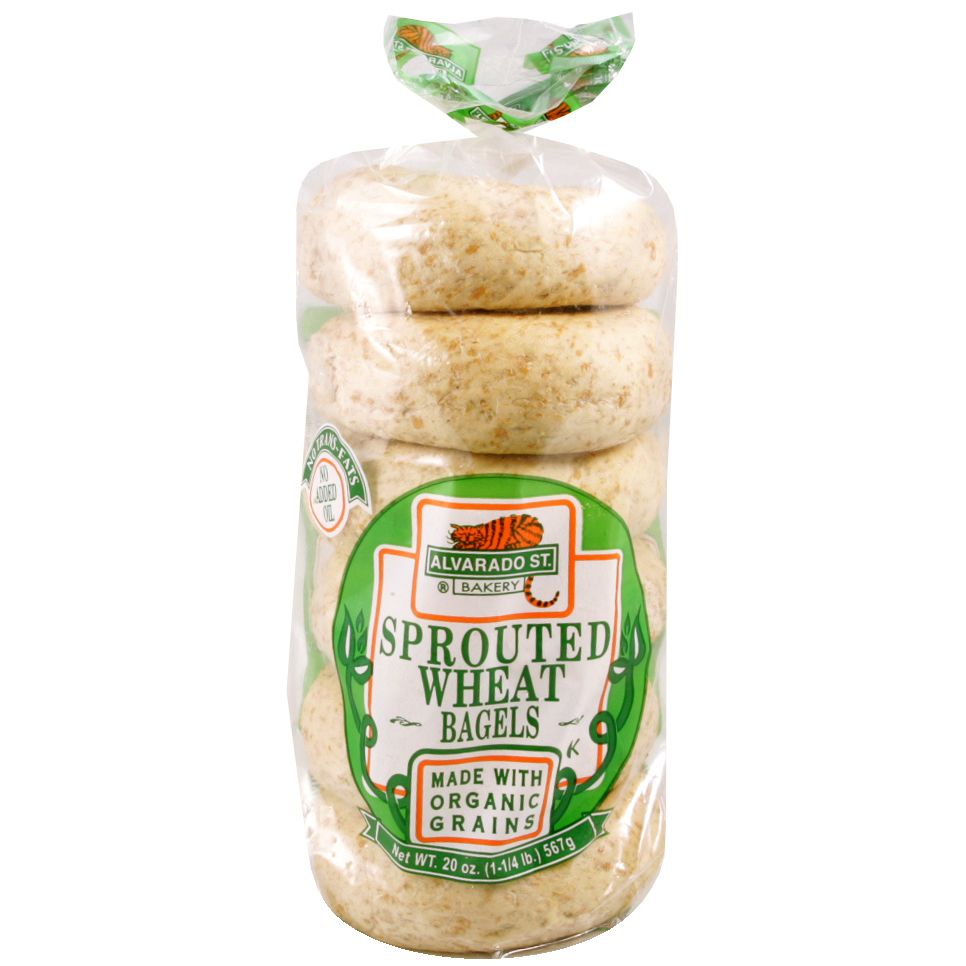 The point is there are many other great sprouted grain options besides just Ezekiel products. While they are fantastic, they are not alone. Feel free to try them all!
Check out the BSP Training & Nutrition Newsletter!
You will get immediate access to:
Weekly updates and exclusive content.
The 20-page report "The Truth About Saturated Fat & Cholesterol."
Become more awesome!
Leave a Reply