Filed under: General Health, Nutrition
After enjoying a delicious cup of clam chowder today while eating lunch with some friends and watching the Patriots lose, I realized I knew little to nothing about the nutrition facts and nutrient density if clams!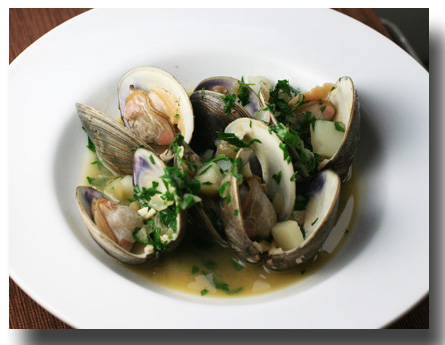 So I decided to do a little research, and much to my surprise clams are a virtual superfood!
Now to be honest I don't much believe in the notion of "superfoods," however clams do pack a ton of nutrition into a small package.
How much nutrition you ask? Let's find out.
In 3oz of cooked clams you are provided with:
125 calories
2g of fat
337mg of omega-3 fatty acids
4g of carbohydrates
22g of protein
10% DV of vitamin A
31% DV of vitamin C
21% DV of riboflavin
14% DV of niacin
1401% DV of vitamin B12
132% DV of iron
29% DV of phosphorus
15% DV of potassium
15% DV of zinc
29% DV of copper
43% DV of manganese
78% DV of selenium
That is a nutrition powerhouse right there! Clams are the best source of vitamin B12 and iron in the entire world! Yes, you read that right. Entire. World.
They are also a deliciously lean source of protein, and are clearly rich in a ton of other vitamins and minerals. They are pretty much the multivitamin of the ocean, so feel free to enjoy a delicious cup of clam chowder before the summer is over!
Check out the BSP Training & Nutrition Newsletter!
You will get immediate access to:
Weekly updates and exclusive content.
The 20-page report "The Truth About Saturated Fat & Cholesterol."
Become more awesome!
Rees Says:
September 26th, 2011 at 8:09 am

Not all of us live where you do man……that'd be nice though.

But that is very interesting, I've not looked into this either. Good stuff.
Leave a Reply