Filed under: Uncategorized
On Saturday, May 14 at 10pm my wife gave birth to our beautiful baby girl! Kate Sweet St. Pierre weighed in at 7lbs 11oz and measured 20.5 inches long. She is happy and healthy and I am looking at her right now as I write this!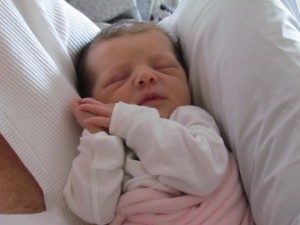 Everyone tells you that having a child is a life-changing experience, and I can say first hand that you don't truly understand what that means until your child is actually born. I am sure this will only continue as she grows up.
Needless to say there have been several sleepless nights and a tremendously disrupted routine. I have actually lost 7lbs due to the lack of sleep, stress and totally messed up schedule! I was able to get to the gym today though and I am definitely looking forward to more of that.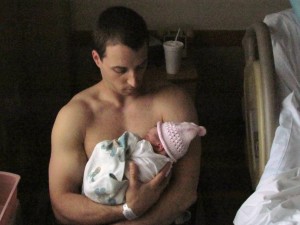 I must say it is also amazing how fast you learn to change diapers, soothe your baby and absolutely just fall in love with them. I also want to thank everyone for their congratulations and well wishes, it is all greatly appreciated.
Also in keeping with the birthday theme, Eric Cressey is celebrating his 30th birthday by having a huge sale on Show and Go: High Performance Training to Look, Feel and Perform Better, taking $50 off! If it is a product you have considered but have yet to pull the trigger on, you will never get it for a better price, and it will provide you with some tremendous results to boot.
Check out the BSP Training & Nutrition Newsletter!
You will get immediate access to:
Weekly updates and exclusive content.
The 20-page report "The Truth About Saturated Fat & Cholesterol."
Become more awesome!
Leave a Reply